Managing Data Risks in the Government Cloud
This event qualifies for 3 CPEs
The Office of Management and Budget's Cloud Smart initiative is a driving force for agencies to leverage technology to better serve the mission, drive improved constituent services, and increase cyber security.

From federal agencies tapping the cloud to protect vital data in the face of emergency and disaster conditions to the Department of Defense relying on data as a critical differentiator for mission success in the 21st century battlefield, the cloud plays a pivotal role in protecting government data.

Join us to learn how data is managed, protected, and maintained long-term in the cloud to protect security, privacy, and confidentiality of data assets.
Speaker and Presenter Information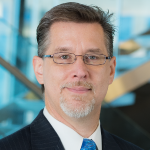 David Blankenhorn
Chief Technology Officer
DLT Solutions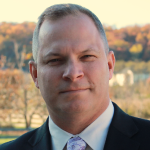 Dan Kasun
Senior Manager
Worldwide Public Sector Partners
Amazon Web Services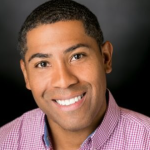 Ralph Wynn
AWS Global Technical Account Manager
Veritas
Expected Number of Attendees
125
Relevant Government Agencies
Air Force, Army, Navy & Marine Corps, Intelligence Agencies, DOD & Military, Office of the President (includes OMB), Dept of Agriculture, Dept of Commerce, Dept of Education, Dept of Energy, Dept of Health & Human Services, Dept of Homeland Security, Dept of Housing & Urban Development, Dept of the Interior, Dept of Justice, Dept of Labor, Dept of State, Dept of Transportation, Dept of Treasury, Dept of Veterans Affairs, EPA, GSA, USPS, SSA, NASA, Other Federal Agencies, Legislative Agencies (GAO, GPO, LOC, etc.), Judicial Branch Agencies, State Government, County Government, City Government, Municipal Government, CIA, FEMA, Office of Personnel Management, Coast Guard, National Institutes of Health, FAA, Census Bureau, USAID, National Guard Association, EEOC, Federal Government, State & Local Government, FDA, Foreign Governments/Agencies, NSA, FCC
This event has no exhibitor/sponsor opportunities
When
Wed, Nov 6, 2019, 8:00am - 11:00am ET
Cost
Complimentary: $ 0.00
Where
Ritz-Carlton Pentagon City
1250 South Hayes Street
Arlington, VA 22202
Get directions
Website
Click here to visit event website
Organizer
FEDINSIDER
Join the event conversation:
@FedInsider