Department of Commerce Privacy Day
Join the Department of Commerce for Data Privacy Day 2021! Hosted by the DOC Office of Privacy and Open Government (OPOG), this event aims to promote privacy and best practices for data protection and seek out the industry exhibitors to identify and discuss solutions to the agency's data threats.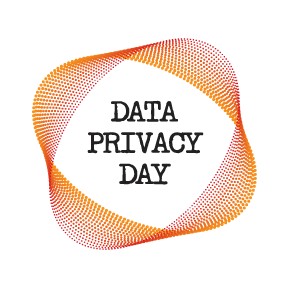 Data Protection Day commemorates the Jan. 28, 1981 signing of Convention 108, the first legally binding international treaty dealing with privacy and data protection. "Spearheaded each year by the National Cybersecurity Alliance (NCSA), [Data Privacy Day] is part of a greater campaign that promotes awareness of the importance of privacy, highlights easy ways to protect personal information and reminds organizations that privacy is good for business."

Privacy is one of the most significant projects for the federal government right now. The three areas most likely in need of help are cybersecurity, application integration and data privacy. 84% of consumers say they want more control over their data. Check out these additional Data Privacy quick facts from MediaPro.
This is a perfect opportunity for all companies specializing in application integration, security and privacy to participate. Don't miss this unique opportunity to meet a diverse group of professionals, who are actively searching for products/services that can help the DOC, while still protecting Americans' identifying information.

All employees of the Department of Commerce Headquarters are encouraged to attend. This event will also be promoted to all DOC bureaus, so expect 150 or more attendees from all departments within the agency.
Speaker and Presenter Information
Promotion to targeted DOC audiences
30-minute speaking slot on the agenda (pre-recorded session in MP4 format) - attendees will be able to view sessions for 30 days following the event.

Company logo on agenda session that links to company website
Company logo on the session page that links to company website
Company logo on the banner along the top of the session page
Company information on the session page
Resource center on the session page that can include white papers, product brochure or any other information typically provided to attendees at a traditional event (limit 9 items)
Ability to answer live Q&A via chat
Speaker contact information listed on the session page for attendees to follow-up (if desired)

Access to the networking community (see attendee profiles and send messages)
Analytics shared with you about visitors to your session
Company logo on the event website
Company logo and listing in the downloadable digital event program
Speaker bio and contact information (if desired) in the downloadable digital event program
Half-page company ad in the downloadable digital event program
Opt-in attendee demographic information shared with you*
Relevant Government Agencies
Dept of Commerce
View Exhibitor/Sponsorship Details
Event Type
Virtual
When
Thu, Jan 28, 2021
Exhibit Dates
Thu, Jan 28, 2021
Cost

| | |
| --- | --- |
| Dept of Commerce Employees: | $0.00 |
Where
Virtual Event

Website
Click here to visit event website
Organizer
Federal Business Council, Inc.