The proliferation of next-generation, innovative technology across the global playing field in recent years has increased dramatically. From space to defense to intelligence — and every market and domain in between — advanced technologies are impacting critical missions and augmenting the United States' capabilities every day in new ways.
Now, chief technology officers and other top leaders in government and industry are harnessing these advancements at a rapid rate to keep up with the pace of change.
During ExecutiveBiz Events' Technology & Innovation Summit, federal CTOs and private sector leaders will convene to discuss the modernization initiatives, technology priorities, innovation strategies and integration plans leading their respective organizations.
Speaker and Presenter Information
Dr. David Honey (Keynote)
Deputy Under Secretary of Defense for Research and Engineering (DUSD(R&E)),
U.S. Department of Defense (DOD)
William Streilein (Keynote)
Chief Technology Officer,
Office Of The Chief Digital And Artificial Intelligence Officer,
U.S. Department Of Defense (DOD)
Chris Meilhammer (Introducer)
CEO, Tyto Athene
Scott Jachimski (Introducer)
Senior Vice President, Booz Allen Hamilton
Holly Levanto (Moderator)
Director, Booz Allen Hamilton
Brett Vaughan (Panelist)

Chief Artificial Intelligence Officer,
U.S. Department Of The Navy
CW5 Jeramy Cosner (Panelist)
Chief Technology Officer, Network Cross-Functional Team,
Army Futures Command
Stuart Wagner (Panelist)
Chief Digital Transformation Officer, Office Of The Chief Information Officer,
Department Of The Air Force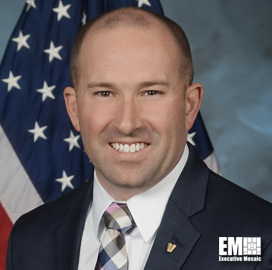 Stephen Wallace (Panelist)
Chief Technology Officer
Defense Information Systems Agency (DISA)
David Blake (Panelist)
CTO, Tyto Athene
Relevant Government Agencies
DOD & Military, Federal Government, State & Local Government
This event has no exhibitor/sponsor opportunities
When
Thu, Oct 6, 2022, 7:00am - 10:00am
Cost

| | |
| --- | --- |
| Government: | $0.00 |
| Non Member Government: | $25.00 |
| Member: | $185.00 |
| Guest Member: | $276.00 |
| Non - Member: | $402.50 |
Where
2941 Restaurant
2941 Fairview Park Dr,
Falls Church, VA 22042
Get directions
Website
Click here to visit event website
Organizer
Executive Mosaic LLC