This event qualifies for 7.0 CPEs
WELCOME TO INTERFACE Montana 2023!
IT Infrastructure is constantly changing, bringing more new challenges with it every day. From ransomware and the latest security threats to needs for increased bandwidth and storage, it's nearly impossible to keep up to date. Our conference is designed to help. We've assembled a combination of Best-in-Breed hardware and software solutions, along with local experts and organizations, to help educate, advise and connect you to resources that can help you meet your goals.
INTERFACE is a single-day conference covering Information Security, Infrastructure, Cloud, Disaster Recovery, Communications, and more. Showcasing our no-cost, CPE-accredited conference series in eleven cities this year, INTERFACE connects, celebrates, and supports the IT community. Developed in collaboration with IT associations and regional advisory councils comprised of CIOs, CISOs, VPs, and Directors involved in IT, INTERFACE is the premier series of events for IT professionals as a source for the latest insights and thought leadership in the many fields of today's trending technologies.
Looking to meet decision-makers? Land a VP or Director level role? Network with your peers? Come explore the future of IT with industry leaders and easily build relationships with innovators from top companies — the folks who are in the trenches and getting stuff done.
You'll find CPE-accredited presentations, panel discussions, and exhibitors covering a variety of topics, as well as the latest innovations and best practices. Stay current with the technology that runs your organization and secures your operational infrastructure. Join us at INTERFACE.
Included with your registration:
Earn up to 7 CPEs with seminars from top-rated speakers from across the country, culminating in a regional keynote selected by your INTERFACE Advisory Council
The INTERFACE Exhibit Hall showcasing the most sought-after tech companies and professional associations
Exclusive prize drawings for gift cards, devices, and up to $1,000 cash
See YOU at #INTERFACE2023
Speaker and Presenter Information
Relevant Government Agencies
Air Force, Army, DOD & Military, Dept of Agriculture, Dept of Commerce, Dept of Education, Dept of Energy, Dept of Health & Human Services, Dept of Homeland Security, Dept of Housing & Urban Development, Dept of Justice, Dept of Labor, Dept of Transportation, USPS, SSA, Other Federal Agencies, State Government, County Government, City Government, FEMA, Office of Personnel Management, National Institutes of Health, Federal Government, State & Local Government, FDA, FCC
View Exhibitor/Sponsorship Details
VIDEO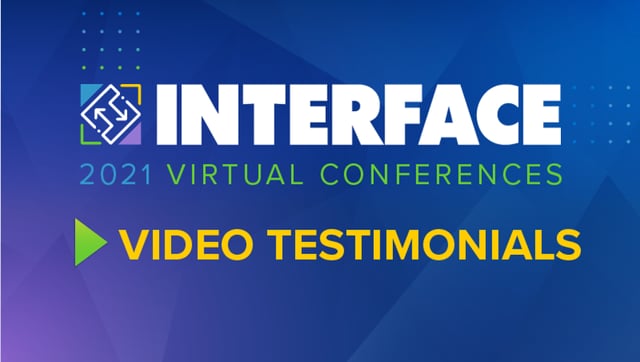 When
Tue, Jul 25, 2023, 8:30am - 4:30pm
Cost
Complimentary: $ 0.00
Where
Montana State University
751 W. Grant Street
Strand Union Building, Ballroom ABCD
Bozeman, MT 59715
Get directions
Website
Click here to visit event website
Organizer
F2F Events, Inc.
Join the event conversation:
@interfacetour
#INTERFACETOUR #INTERFACE2023 #itsecurity #dataprotection #datasecurity #infosec #cybersecurity #cyberaware #digitaltransformation #tech #devops #devsecops #disasterrecovery #datacenter #infrastructure #zerotrust #sase #ransomware #techsummit #techevent #