Second Annual Cybersecurity in National Security Summit
The threat of cyber attacks is on the rise, and hackers are getting more sophisticated. As a growing list of government agencies, commercial companies and military branches prioritize modernization and become more reliant on advanced technologies, more and more critical information, data, processes and systems are online and subject to cyber attacks.
Today, cybersecurity is one of the most important priorities for the federal government. Advancements in zero trust, Multi Factor Authentication, cloud security and more are opening up new opportunities for organizations to better secure their assets and the nation.
Join GovCon Wire for its Second Annual Cybersecurity in National Security Summit to hear from leaders across government and industry as they discuss cyber threat intelligence, the future of cybersecurity, protecting critical infrastructure and more.
Bryan Vorndran, assistant director of the FBI's cyber division, and David Frederick, executive director of the National Security Agency's U.S. Cyber Command, are scheduled to keynote the summit.
Speaker and Presenter Information
David Frederick (Keynote)
Executive Director,U.S. Cyber Command,
National Security Agency (NSA)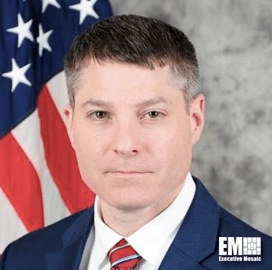 AD Bryan Vorndran (Keynote)
Assistant Director, Cyber Division,
Federal Bureau of Investigation (FBI)
Jeff Jones (Moderator)

Executive VP, Cyber Integration
By Light Professional IT Services
Dr. Brian Hermann (Panelist)
Chief of the Enterprise Services Devleopment Division
and the Unified Capabilities Portfolio Manager,
Defense Information Systems Agency (DISA)
Sean Connelly (Panelist)
Trusted Internet Connections (TIC) Program Manager
and Senior Cybersecurity Architect,
U.S. Cybersecurity & Infrastructure Security Agency (CISA)
Gentry Lane (Panelist)
Chief Executive Officer, ANOVA Intelligence
Emmett Moore III (Panelist)
Chief Executive Officer, Red Trident Inc.
David Spirk (Panelist)
Senior Counselor, Palantir Technologies
Col Michael Medgyessy (Panelist)
Chief Information Officer / Chief Data Officer
USAF
Relevant Government Agencies
Intelligence Agencies, DOD & Military, Federal Government
Event Type
Virtual
This event has no exhibitor/sponsor opportunities
When
Wed, Sep 28, 2022, 9:00am - 12:00pm
Cost

| | |
| --- | --- |
| Non Member Government: | $0.00 |
| Government: | $0.00 |
| Member: | $175.00 |
| Guest Member: | $225.00 |
| Non - Member: | $255.00 |
Website
Click here to visit event website
Organizer
Executive Mosaic LLC